xGenius: built-in Rubidium
xGenius is an advanced platform to design, install and maintain Ethernet/IP/TCP/UDP, PTP, SyncE, T1/E1, C37.94 and Datacom infrastructures of Power Utilities, LTE/5G operators, Air Traffic Control, and Financial institutions.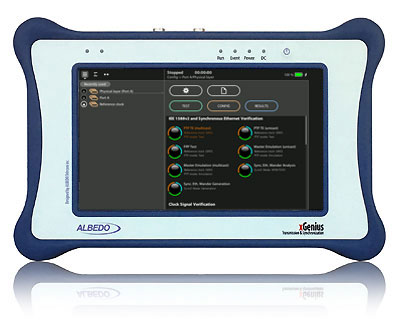 xGenius can emulate PTP master/slave clocks, measure and generate wander, measure one-way delay assisted by GPS, and verify packet delay variation in all interfaces.
IEC-61850 formats & protocols
As result of the standardization process in the Smart Power Grid a critical standard was released the IEC 61850 that defines a set of Ethernet-based protocols to be used by power devices to exchange data , send commands , measure values and get synchronized.

This presentation provides an overview of the IEC 61850 standard including substation architectures, synchronization, communication protocols, protection schemes, fault-torerant networks and testing.

+ read more...