Ether.Genius features in PTP
Keep frequency impairments under control is key to ensure PTP synchronization in LTE and Power Grid and other telecom architectures. The tester permits awesome features, unusual for handy units, such as simultaneous wander tests of PTP and SyncE in real-time with clear results in tables and graphics that include a lot of masks to support the PASS/FAIL criteria.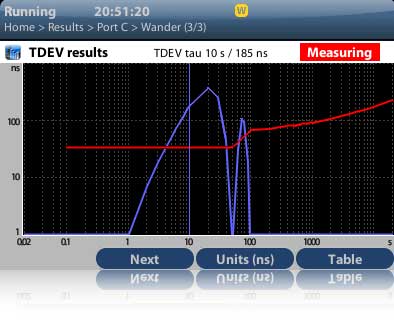 Interop Tokyo: Award in Testing
The Best of Interop Awards recognize manufacturers that have made significant technological advancements in specific areas, in this case in Test and Synchronisation . The winners in each category represent the products that INTEROP judges believe have the most significant technical impact on their segment and are helping to move industry forward. Therefore Ether10.Genius represents a range of new capabilities and cutting-edge features.